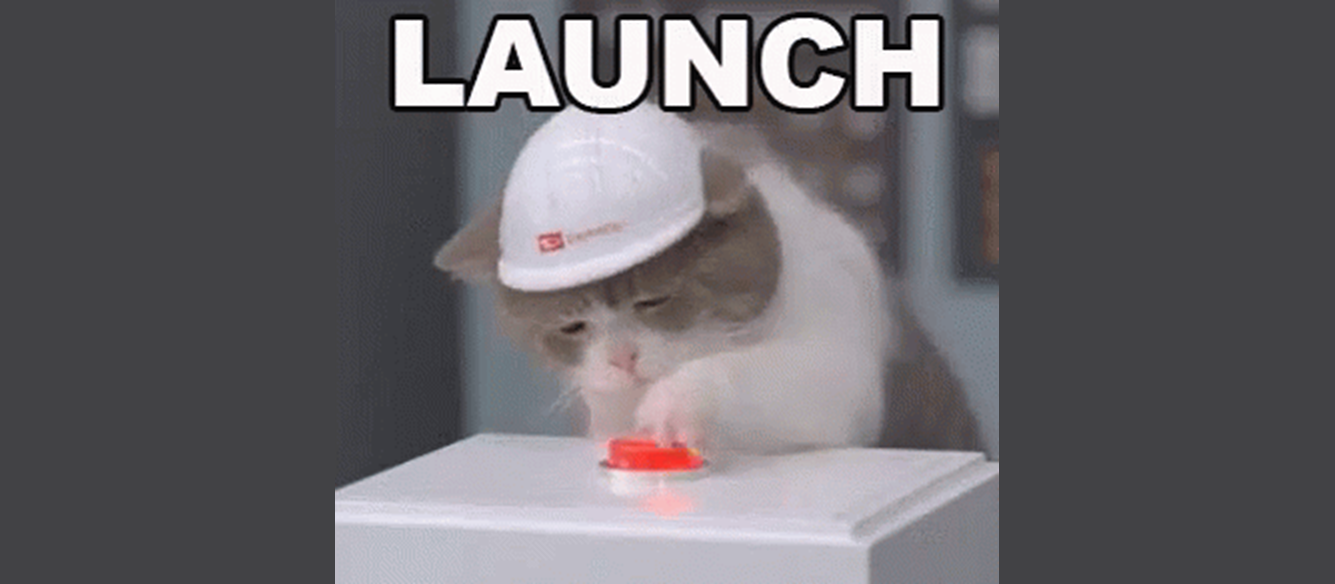 Posted on 2020-02-06 by Volkis in Volkis News
---
$ chmod +x volkis
$ ./volkis -D

[+] Initialising Volkis...

     .       .
    /|       |\
   / |       | \
  |\ |       | /|
  | \|       |/ |
  |   \     /   |
   \    \ /    /
     \   |   /
       \ | /
         '
    V O L K I S

[+] Launched Volkis!
[+] Randomly generating corporate launch message...

We are proud to be formally launching our dedicated information security consulting company, Volkis. Our new security consultancy will provide penetration testing, security assessment, red team, GRC, and training services at its core.
At Volkis we want to do better, finding more, helping our clients get better outcomes with a modular ecosystem of services. We will be providing services beyond what a penetration test normally includes, such as playing an active role in remediation, helping you with your compliance, testing your detection and response capability, and providing detailed security reviews for your business-critical services. From this you'll be able to get a more fruitful result out of the original test and expand your field of vision.
Volkis was started by Matt Strahan and Alexei Doudkine. We both have over a decade of experience each in the infosec industry, creating and running penetration testing and security consulting teams at multiple companies. Being hackers at heart means we understand security at both a technical and business level and know what drives people when it comes to security. We have also taken that "hacker" mindset to business security work as well, such as ISO27001, PCI and IRAP, working with clients in a variety of industries from government to health, legal, financial and more. We also have certificates such as OSCP, CRT, GCFE, CISSP, CISM, CISA and GGEIT if you care about that kind of thing.
Most importantly, we care about people. We care about our employees, our clients' employees and their customers. We have seen the damage that malicious attackers have done to companies and the damaging effect is has on people. We don't want that to happen to you.
As a company, Volkis is a place where we can have fun, meet new people, be silly and build on our love for information security! We use this attitude to do the best work we can do and be our clients' allies. We are a humble bunch, but we are proud of what we have achieved, and we take your security seriously.
Although the infosec industry has grown a lot, pentesting has not. We still do pentesting much the same way we did 10 years ago. As an industry we can do better! Security and how we think about it has come a long way and it's time for us to adapt pentesting to that as well. Simply finding vulnerabilities is not good enough anymore. We need to consider why those vulns are there and how they relate to the business and their security strategy.
We wanted a company where we make interactions and communication easier between us and our clients through technology, clear language, and a simple way of working. We want to bridge the all-too-common gap between infosec and business leaders so that we are speak the same language and not treat infosec like it's Martian.
Ultimately, we started Volkis because wanted to do things our way!
Even before our launch, we have hit some pretty exciting milestones. We celebrated our first project and our first finished penetration test as a new company. Thank you to the people who have already shown confidence in us.
We have been lucky enough to have been supported in this new venture by friends, colleagues, and organisations who have helped us along the way. We learned so much in our previous organisation at Content Security who helped us get to where we are, so thank you to the always supportive Phil and Louis. We would also like to thank Lasso Creative for providing us our great logo and branding.
As part of our new consultancy, we will be putting out more information here in our blog posts that might aid you with your security work and give you ideas that you can use in your own organisations. Keep an eye out for regular postings on our blog, LinkedIn and Twitter pages. We will continue to build cool things like tools and portals that we will share with you once they are ready. We'll also be appearing at industry events, so be sure to say hi!
This is an exciting time for us. We're looking forward to hitting the ground running and going into 2020 with enthusiasm. As always, don't hesitate to reach out if you need help with security or just want to chat!
---
If you need help with your security, get in touch with Volkis.
Follow us on Twitter and LinkedIn